Mira will, perhaps once a week, venture briefly into the bottom compartment of the nice cat activity centre we bought her. The upper levels and cat hammock she completely ignores.
Our wardrobe, however, is the Most! Exciting! Place! Ever! and we have to take special care to keep it firmly closed lest there be further adventures in climbing up nice clothes.
http://obesitytimebomb.blogspot.com/2014/03/chins-up-talking-fat-and-performance.html
I'm convening and chairing this event in London at the end of the month. It's free but you must register to attend. The venue is accessible as far as I know.
Here's the blurb:
Although obesity is front page news, fat people are curiously invisible amidst the headlines, seen but rarely heard and generally expected never to draw attention to themselves. Fat bellies, wobbly arms and thighs, big bums and double chins are there to be covered up and wished away.
Headless fatty imagery reinforces the cultural belief that fat people can be pitiful objects of attention but have nothing useful to say about anything. Despite this, there is a rich tradition of fat performers who flaunt their physicality and refuse to behave or stay quiet. Chins Up is a unique and unprecedented panel discussion bringing together the cream of a new generation of performers developing dynamic possibilities for fat identity and culture.
Join us to talk about fat and performance in the UK. We'll wrestle with questions such as: how do performers bring in fat to their work? What's it like to be a performer who is fat amidst a war on obesity? Is performing fat always about being funny? What is the future for fat performance? We'll tussle with ideas like fat activism, fat community and much more. There will be opportunities to ask questions and to show off. It will not be at all boring.
This is the stuff that Weight Watchers and Slimming World don't want you to see.
We're finalising speakers and will post more details soon.
Chins Up: Talking Fat and Performance
Monday 31 March 2014
7.30pm - 9pm
The Hospital Club, Endell Street, London WC2
Free!
RSVP is essential: rachel@scottee.co.uk
This talk is being produced by ScotteeInc supported by Arts Council England.
http://pdc.tumblr.com/post/78842272676
In an online Q&A session back in August, President Obama was asked, "Would you rather fight 100 duck-sized horses or one horse-sized duck?"
This question as answered by someone who actually knows the answer:
I feel it's rather a shame Obama staffers neglected to consult me, as that question was, in essence, my PhD topic; I could have given the President better advice, and explained why his intuition—that a single giant duck would be an easier fight—is wrong, wrong, wrong.
It's all about the allometry …
http://languagelog.ldc.upenn.edu/nll/?p=10905
Even though I've been reading that headline on my portal page for 3 days now and know what it's really supposed to be saying, I still can't read it the way they intended. The first sentence of the actual article:
The World Health Organization says your daily sugar intake should be just 5 percent of your total calories — half of what the agency previously recommended, according to new draft guidelines published Wednesday.
Even that sentence doesn't really say they'd be happy with 4 percent, or would previously have been happy with less than 10%. But at least the "just" cancels an otherwise implicit "at least". There's a lot of literature about when numbers are interpreted as "exactly" and when as "at least", and about where exactly those two kinds of interpretations come from. But unless they occur with suitable modifiers or in particular constructions, they are never freely interpreted as "at most". So unless we're supposed to believe that WHO wants everyone to get exactly 5% from sugar, that headline is just wrong, I believe.
No big deal. I just had to say it after three days of suffering in silence.
http://languagelog.ldc.upenn.edu/nll/?p=10894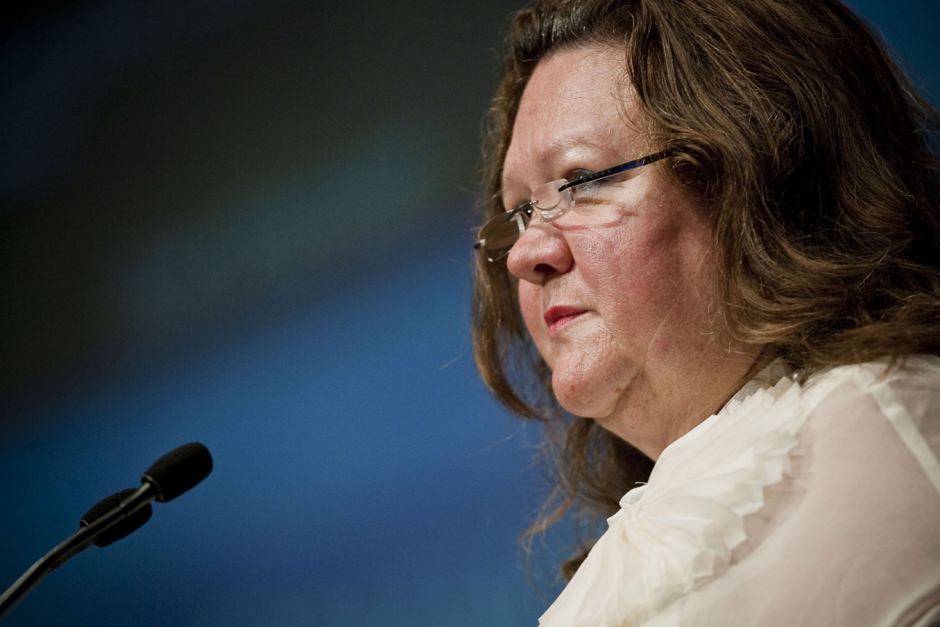 Michael Janda, "Gina Rinehart takes aim at Austalia's 'entitlement' mentality, points to Thatcher", 3/7/2014:
Billionaire mining magnate Gina Rinehart has attacked Australia's entitlement mentality and called on the nation's leaders to emulate former British prime minister Margaret Thatcher. [...]
"Our political leaders are fortunate to have a leader they can emulate, a leader who well understood fundamental economic matters, critical for all countries and their standards of living," Mrs Rinehart said.  
"Margaret Thatcher took courageous decisions in the interests of Britain, despite the obvious noisy detractors.  
"Thatcher steered through a lack of courage in her own political party, which had become riddled with lefties or 'non-courageous wets' and self-interested power mongrels, who didn't grasp or didn't want to grasp what was needed for their own country."
Presumably the phrase "power mongrels" represents Ms. Rinehart's attempt to make sense of the obsolete word monger, which the OED glosses as "A merchant, trader, dealer, or trafficker (freq. of a specified commodity); (from the 16th cent.) a person engaged in a petty or disreputable trade or traffic". In current usage, monger survives only  as what the OED calls
… the final element in compounds designating a dealer, trader, or trafficker in a particular commodity.[...] Originally literally a trader, as cheese-, coster-, fish-, flesh-, ironmonger, etc.; but in formations dating from the 16th cent. also in extended use (freq. derogatory), as ceremony-, fashion-, mass-, merit-, news-, pardon-, scandal-monger, etc.
Since monger doesn't really exist any more as a free morpheme, the eggcorn imperative makes it likely that people will substitute a similar-sounding current word that seems to make sense of such compounds. Mongrel is not a perfect choice from the semantic point of view, unless you think that people of mixed ancestry are especially likely to engage in disreputable trade — but it's definitely got the derogatory vibe and the right sort of sound.
And indeed, Ms. Rinehart is not the first "power mongrel" monger. From Jay Charles, The Evolution of the Bible, 2006:

From Jim Hurst, In Pursuit of His Glory, 2004:

And here are a few "war mongrels":



There are "gossip mongrels":


Given the metaphorical associations of dog, "whore mongrels" are especially apt:


But the cited examples are from (apparently) self-published works — you'd think that Australian Resources and Investment magazine, where Ms. Rinehart's article was published, would have the resources to invest in a copy editor.
[Tip of the hat to Robert Pryor.]
I'd like to thank everyone who commented on my post about Loncon yesterday for the thoughtful and respectful way they conducted the discussion. You all rock!
7-8:30 p.m.
LAB 005
Book your FREE ticket via:
http://www.cam.ac.uk/science-festival/events-and-booking/science-as-the-spark-literature-inspired-by-science
How has scientific inquiry lead to literary works? Why is the literary presentation of science relevant to scientists and society? A panel including Chris Beckett, Dave Clements, Laura Dietz, and Kelley Swain will skirt the 'inspiring science!' cliche to ask illuminating questions, including why scientists and historians who can communicate in any genre, and artists who can draw on any inspiration, choose to structure their work at the intersection of these fields.
The panel will be chaired by Dr. John Holmes, Chair of the British Society for Literature and Science. The organisers thank the British Society for Literature and Science for its generous grant in support of the event.
Laura Dietz
Senior Lecturer in Writing
Convenor, MA in Creative Writing
Helmore 162
Department of English, Communication, Film and Media Anglia Ruskin University Cambridge CB1 1PT
Laura.Dietz@anglia.ac.uk
0845 196 5009
Science as the Spark: Literature Inspired by Science Thursday, March 20th