It's been a funny few weeks. I've found myself thinking about Andy, on and off. About odd things. And one thing that came back to me was that I had intended to share a bit more widely the song he wrote for me (about plastic dinosaurs, hair dye and gin!) as part of that
mistersongs project he was doing to part-fund his MA. £50 this cost me! Worth every penny, and more.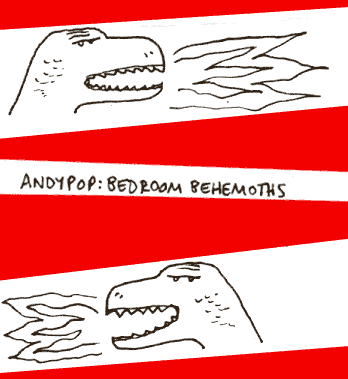 If that embedded player isn't doing it for you, you can access it here: I remember he told me he wanted to re-record it -- you can download it from there, too. The artwork above is from the track list on the audio casette he sent me, and should slot nicely into the "album artwork" space on your i-tunes. Enjoy. And if you feel like paying for the privilege, spend it on buying a drink to raise to Andy's memory.

(Feel free to alert other people you feel may be interested -- my agreement with Andy allows me to make as many copies I want "for friends etc." which in this case I will take to mean all of Andy's friends.)

Cross-posted to
rememberingandy.